Kentaro 18 x 24" framed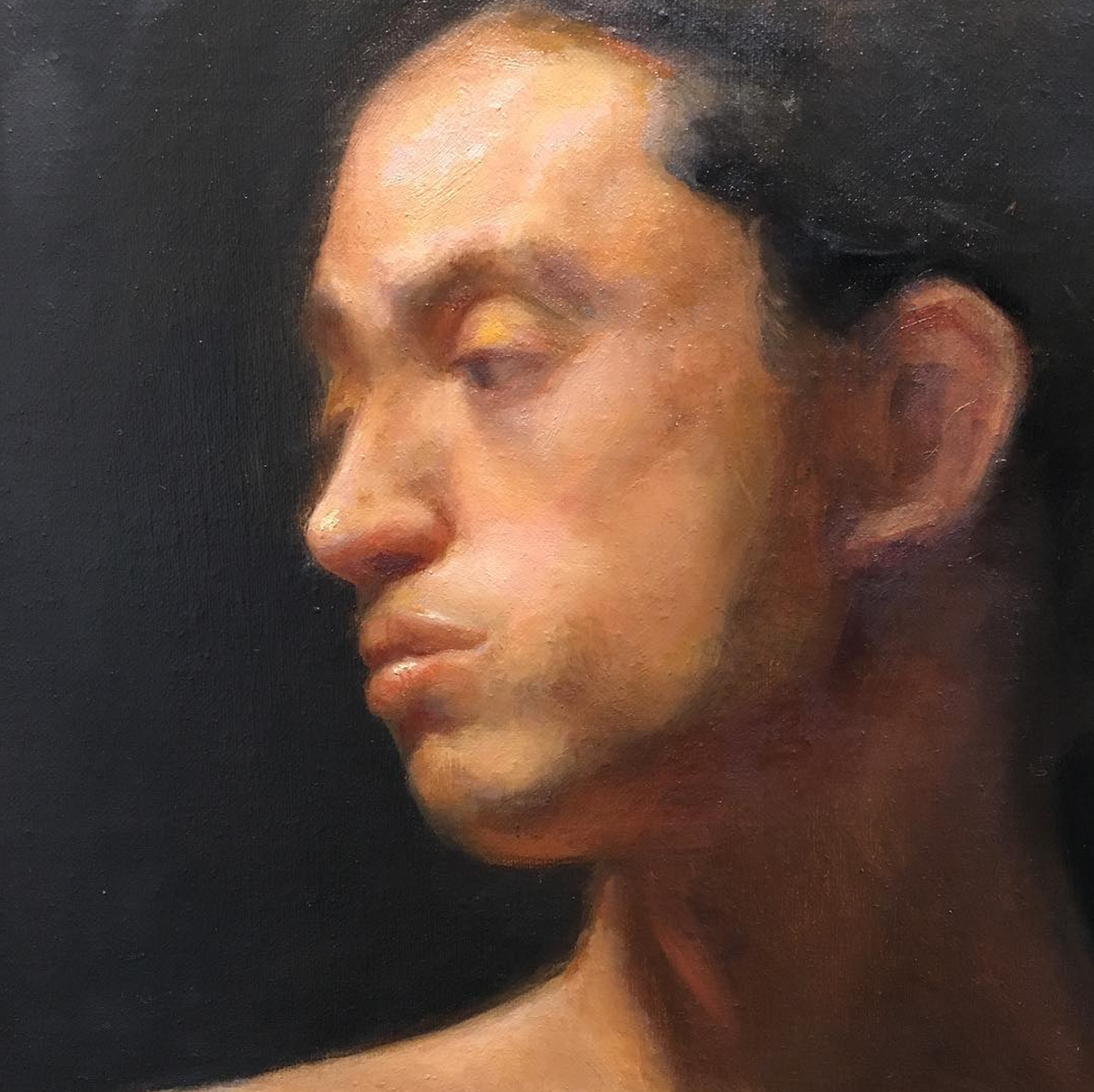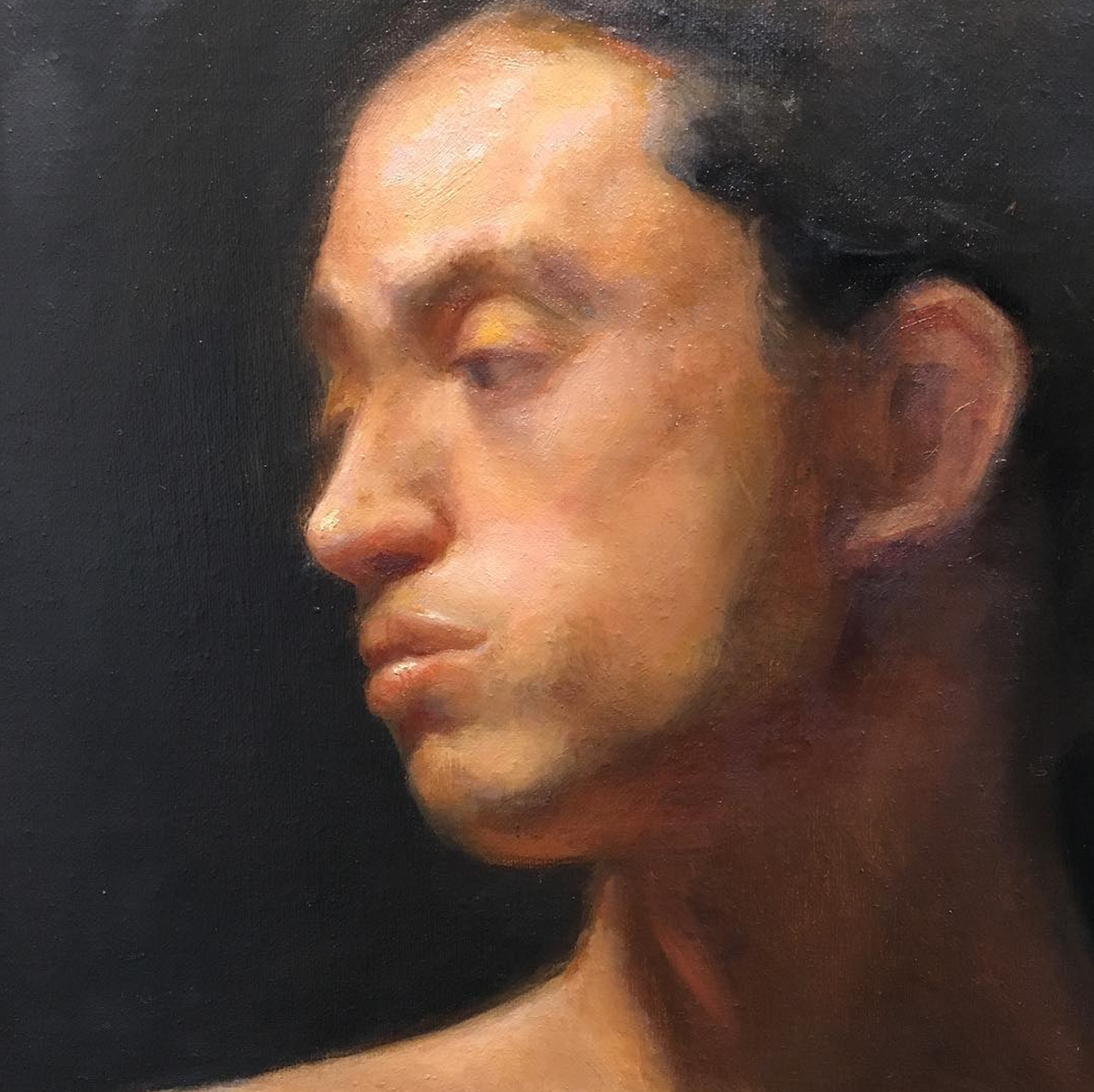 Kentaro 18 x 24" framed
Kentaro, 2017
Oil on canvas.
18 x 24 in.
👈 Click on image to see the whole painting.
This portrait of model Kentaro was painted from completely from life in my third year of atelier training. The painting is framed in custom cut hardwood moulding painted black with a gold inner border.
📦Price includes tax, art shipper box, and shipping cost.