Print of the Florist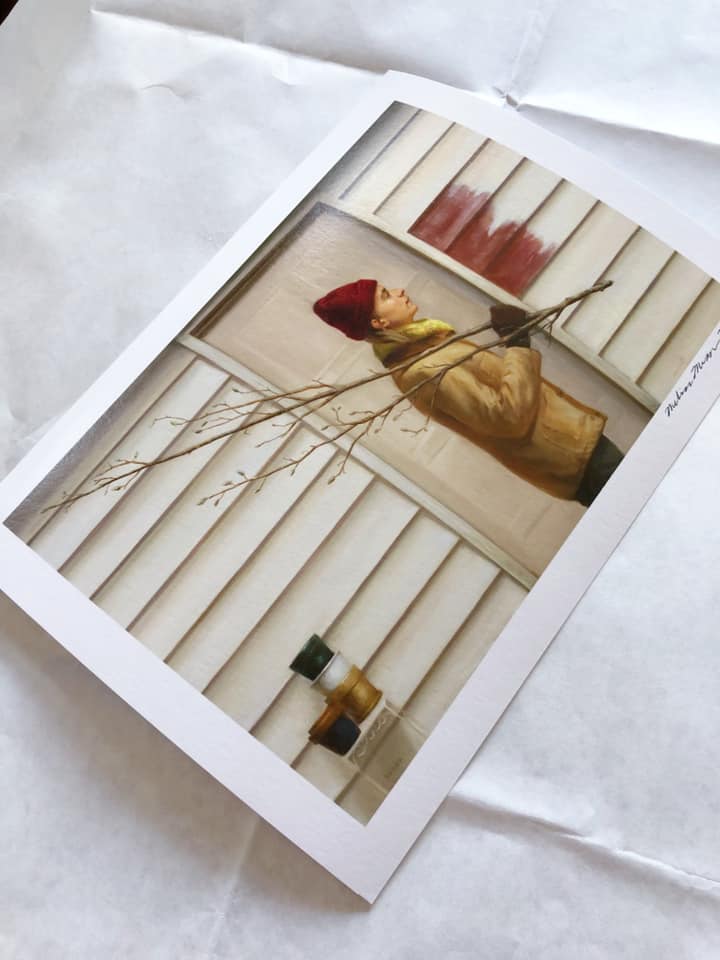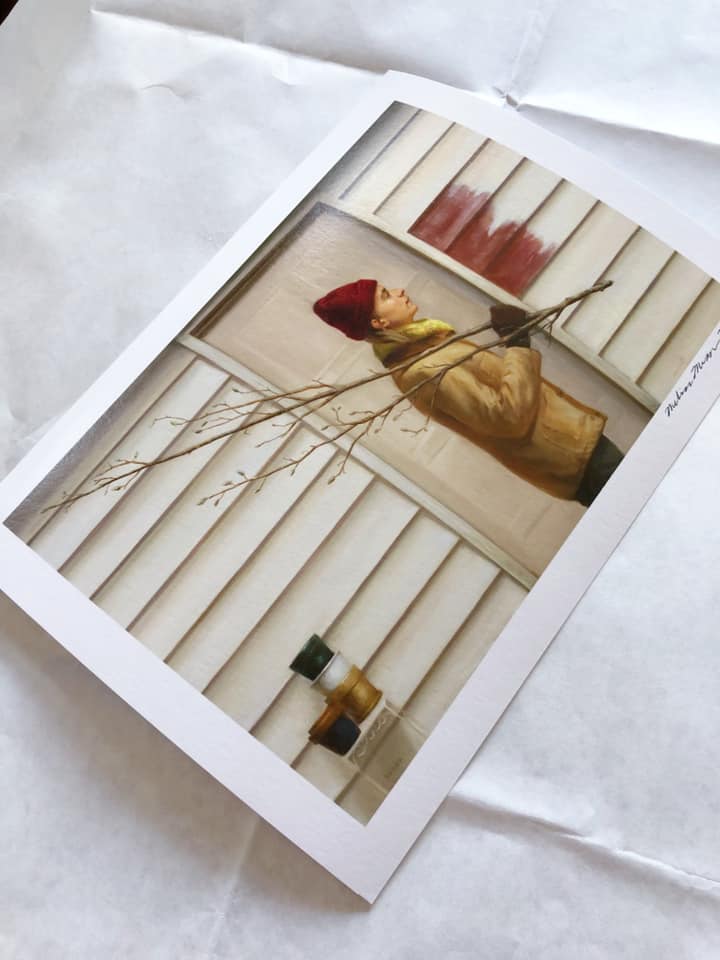 Print of the Florist
Lemon Branches: 26 x 14" including a 1-inch signed border for matting and framing.
👈 Click on image to see the whole painting.
🎉Fun fact about The Florist: This painting was recently named a finalist in the Art Renewal Center's 14th Annual International Salon Competition and Exhibition and will also be featured in the upcoming print and digital issues of For Women Who Roar magazine.
What defines an art print?
I work with a fine art reproduction print shop to produce conservation quality giclée prints using a professionally photographed image of the original painting. The image is printed on Hahnemuehl Fine Art paper, a heavy archival paper with a slight sheen to match the quality of the painting. I've selected archival ink and paper guaranteed not to yellow or fade for over 100 years.